fully reinforced

A comprehensive enterprise integrating production, sales and research and development

Extensive business

Involved in the production of technical drugs, preparation compounding and processing of agricultural plant protection UAVs, etc

Quality

Standardize management mode and constantly optimize the structure of innovative products

Service

Provide perfect after-sales service, let you choose worry-free
International Trade Dept:
0372-3723306(Tel)
3723216(Fax)

Original Drug Dept:
0372-3723308(Tel)
3723216(Fax)

Preparation business unit:
0372-3723338(Tel)
2718555(Fax)

S&P Department of Agriculture:
0372-3723965(Tel)
3723965(Fax)

Aviation Plant Protection Department:
0372-3723963(Tel)
3723963(Fax)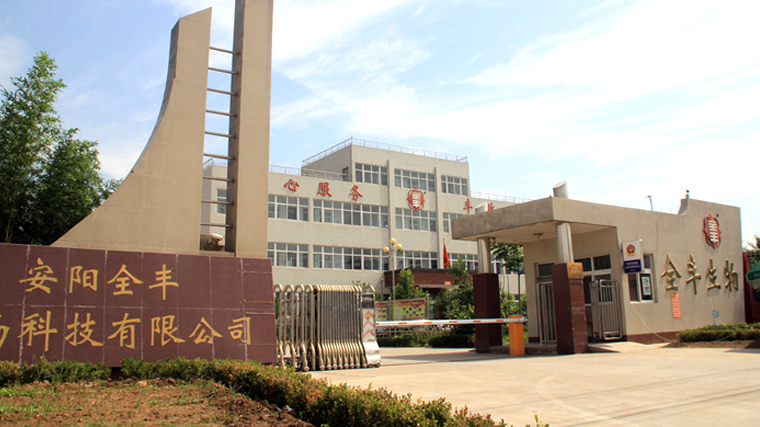 Anyang Quanfeng Biological Technology Co., Ltd.
The drafting unit of the national standard of plant growth regulator chlormequat
Anyang Quanfeng Biological Technology Co., Ltd. was a national-level Chlormequat and plant growth regulators manufacturer and exporter, founded in 1997 and mainly engaged in the research, production, ......
"
Reasons for choosing Quanfeng Biotechnology
Pesticide, compound fertilizer, agricultural UAV products
0372-3723308
Integrating innovative research and development, original drug production, preparation compound processing, agricultural plant protection UAV R&D, production and sales, pilot training, technology promotion, S&P flight protection custody service, and domestic and foreign trade
25 years of R&D and production history

Rich R&D and production experience to establish good product quality

National high-tech enterprise
Annual production of various kinds of regulator technical drugs 5000 tons
Annual production of 400000 boxes of various kinds of conditioner preparations

| R&D production  | Powerful

Large-scale pesticide and fertilizer R&D center in China

Strong R&D strength

Modern equipment and powerful R&D team
Strategic cooperation with China Agricultural University, Beijing University of Aeronautics and Astronautics, Shenyang Institute of Chemical Engineering, Henan Agricultural University and other scientific research institutes

|School-enterprise cooperation | Innovation

Strict quality inspection

Equipped with Quanfeng Biotechnology Testing Center

Rich instrument analysis and chemical analysis means to ensure that the quality of each batch of products meets the standard
ISO international quality management, environmental management, safety and occupational health management multi-system certification

| Quality assurance  | Certification
Since its establishment, the company has always adhered to the development concept of guiding enterprise development with science and technology and realizing enterprise upgrading and transformation with innovation. It has been successively recognized as a national high-tech enterprise, Henan Academician Workstation, Henan technology-based small and medium-sized enterprises, Henan technology-based giant enterprises, key enterprises in the province of agricultural industrialization, AA level construction industrial enterprises in the quality and integrity system of Henan Province, the ninth batch of provincial innovative pilot enterprises and the vice chairman unit of the fourth session of the Council of Henan Pesticide Management Association, and won the Anyang Mayor's Quality Award in 2016. The enterprise R&D center is recognized as "provincial enterprise technology center" and "provincial engineering technology research center".